The European Championship is the most prestigious event of the European Go Congress. Only the best 24 European players can participate. Games can be watched, however, by everybody, and many of the games will be broadcasted.
In 2016, Ilja Shikshin (1p, Russia) won the championship. For the past winners see The Hall of Fame of the European Go Federation.
Name
Rank
Country
Rating to be frozen by
July 15th 2017
Max rating (June 16th
2016 to June 15th 2017)
1
Ilya Shikshin
1p
RU
2767
2791
selected
2
Pavol Lisy
1p
SK
2758
2764
selected
3
Ali Jabarin
1p
IL
2725.67
2741
selected
4
Mateusz Surma
1p
PL
2725.514
2725
selected
5
Alex Dinerstein
3p
RU
2722
2736
selected
6
Artem Kachanovskyi
1p
UA
2721
2752
selected
7
Andrii Kravets
7d
UA
2694
2682
selected
8
Dusan Mitic
6d
RS
2640
2656
selected
9
Grigorij Fionin
7d
RU
2637
2638
selected
10
Cristian Pop
7d
RO
2629
2665
selected
11
Viktor Lin
6d
AT
2628
2637
selected
12
Cornel Burzo
6d
RO
2622
2618
selected
Tanguy Le Calvé
6d
FR
2620
2637
no show
13
Dmitrij Surin
6d
RU
2618
2606
selected
14
Lukas Podpera
7d
CZ
2616
2656
selected
15
Nikola Mitic
6d
RS
2615
2607
selected
16
Rob van Zeijst
7d
NL
2595
2605
selected
17
Csaba Mero
6d
HU
2591
2574
selected (reserve)
18
Stanislaw Frejlak
6d
PL
2589
2578
selected
19
Dominik Boviz
6d
HU
2586
2588
selected
20
Dragos Bajenaru
6d
RO
2583
2596
selected
21
Lukas Kraemer
6d
DE
2556
2583
selected
22
Timur Sankin
6d
RU
2540
2585
selected
23
Johannes Obenaus
6d
DE
2536
2573
selected
24
Oscar Vazquez
5d
SP
2433
2458
selected
-
Jonas Welticke
5d
DE
2579
2570
reserve
| | | | |
| --- | --- | --- | --- |
| Round 1 | Ilya Shikshin 1p | Oscar Vazquez 5d | SGF |
| | Cornel Burzo 6d | Dmitrij Surin 6d | SGF |
| | Artem Kachanovskyi 1p | Dominik Boviz 6d | SGF |
| | Pavol Lisy 1p | Johannes Obenaus 6d | SGF |
| | Mateusz Surma 1p | Lukas Krämer 6d | SGF |
| Round 2 | Ilya Shikshin 1p | Cornel Burzo 6d | SGF |
| | Artem Kachanovskyi 1p | Andrii Kravets 7d | SGF |
| | Johannes Obenaus 6d | Viktor Lin 6d | SGF |
| | Ali Jabarin 1p | Cristian Pop 7d | SGF |
| | Dusan Mitic 6d | Dragos Bejanaru 6d | SGF |
| Round 3 | Ilya Shikshin 1p | Artem Kachanovskyi 1p | SGF |
| | Johannes Obenaus 6d | Alexander Dinerchtein 3p | SGF |
| | Viktor Lin 6d | Dusan Mitic 6d | SGF |
| | Ali Jabarin 1p | Mateusz Surma 1p | SGF |
| | Cornel Burzo 6d | Dominik Boviz 6d | SGF |
| Round 4 | Alexander Dinerchtein 3p | Ali Jabarin 1p | SGF |
| | Dusan Mitic 6d | Cristian Pop 7d | SGF |
| | Nikola Mitic 6d | Andrii Kravets 7d | SGF |
| | Dragos Bejanaru 6d | Cornel Burzo 6d | SGF |
| Quarter Final | Mateusz Surma 1p | Dragos Bejanaru 6d | SGF |
| | Nikola Mitic 6d | Viktor Lin 6d | SGF |
| | Cristian Pop 7d | Ilya Shikshin 1p | SGF |
| | Ali Jabarin 1p | Artem Kachanovskyi 1p | SGF |
| Semi Final | Mateusz Surma 1p | Viktor Lin 6d | SGF |
| | Ilya Shikshin 1p | Mateusz Surma 1p | SGF |
| Third Place | Viktor Lin 6d | Artem Kachanovskyi 1p | SGF |
| Final | Ilya Shikshin 1p | Mateusz Surma 1p | SGF |
Ilya Shikshin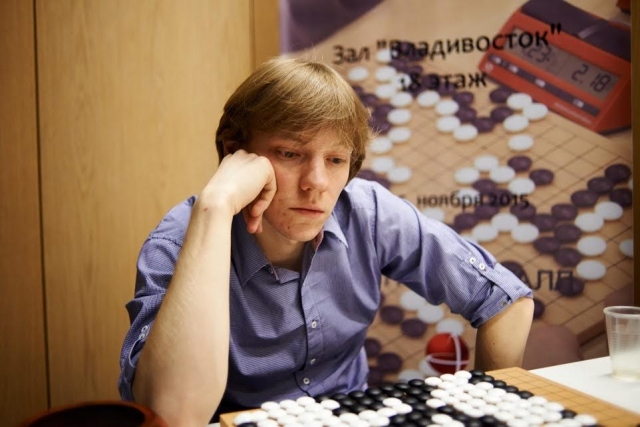 Nationality:
Russia
Rank:
My name is Ilya Shikshin. I was born in 1990 in Kazan city, Russia. My father Valery Shikshin works as a Go-teacher. He has many students who showed good results at Russian and European championships. My elder sister Svetlana plays Go for many years. She studied Go in Korea and she is 3-dan professional. So Go is my family game.
Mostly I studied Go at home. But I also had several trips to Korea to study Go there. With help of Mr. Chun Poong Jho 9p I trained in Korea for more than 1 year in total.
My most notable results:
Eight times Russian Champion
Four times European Champion
Winner of the 1st European Go Grand Slam Tournament
1 dan professional since April 2015.
Currently I live in Moscow and work as a sportsman and an executive director of the Moscow Go Federation.
I'm looking forward to new achievements and great games at Go.
Pavol Lisy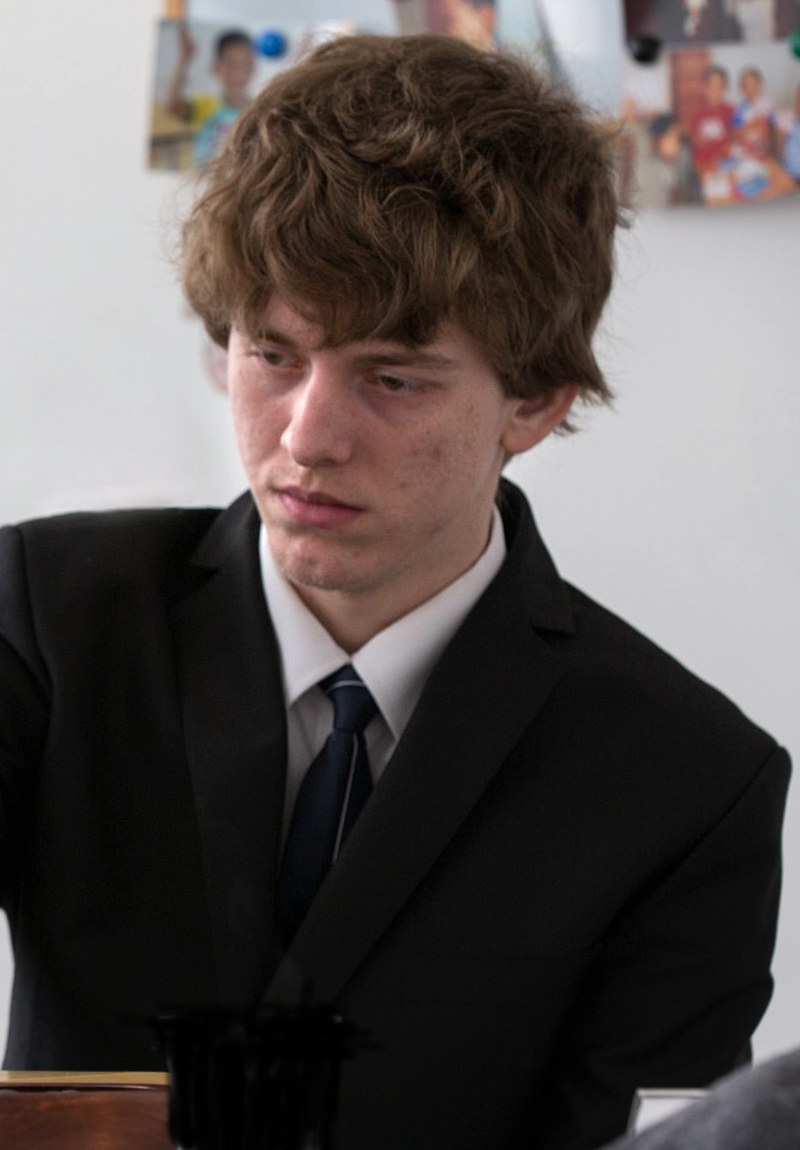 Nationality:
Slovakia
Rank:
Hello, my name is Pavol Lisy. I was born in Slovakia, but my first language is Hungarian.
My mother was Hungarian, my father comes from Slovakia. Right now, I speak 3 languages: Slovak, Hungarian and English.
When I was 4 years old I started to collect lids from beers. When I was 5 years old, I had already thousands of them. The most were white and brown. One day I was playing with them, and my father saw me. He remembered one game, which he was taught at the University. We made a board from paper and started to put lids on it. That's how I learnt to play Go. It is already 16 years ago.
I am now studying financial mathematics in Bratislava. I also teach Go, you can find all the information on
http://www.go-teacher.com
. I also do sports, such as basketball or football. But the best game I have ever played is Go. Go is my life.
My best achievements are:
5 times Slovak Champion (2010, 2011, 2012, 2013, 2014)
3 times European U20 Champion (2011, 2013, 2015)
Winner of 1st Qinling Mountains Cup, Xian, 2015
1st EGF Professional player – 2014
Artem Kachanovskyi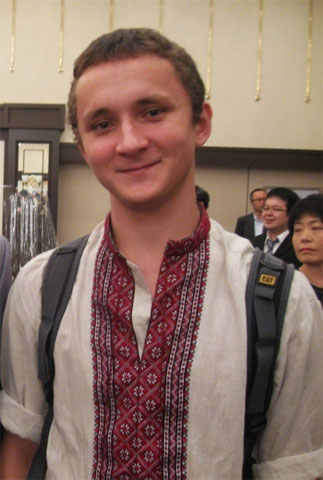 Nationality:
Ukraine
Rank:
I was born in 1992 in Russia, Ufa city. I started to play Go when I was 6 or 7, I am not sure. My father taught me and my brother to play. At first I didn't want to play, but my brother was so excited about the game that soon I got involved too. We were studying Go together at first – my father, me and brother. Father helped us to understand complicated books which were mostly in russian language or sometimes just some diagrams without explanations. That period of studying Go together with my brother and father was great. Then I started to read Go books separately too, as father of course was busy with his regular job most of the time, and my interest was growing. By the way, my father is Go teacher now in School of intellectual games in a Rivne city.
At that time economical situation in Ukraine was at least not easy and what most of people were doing can be called surviving. My parents managed to save some money for me and my brother, and we were able to go for tournaments abroad. My first international tournament was in 2000, if I am not wrong, in a Prague – European Youth Go Championship. I was already 6 or 7 kyu at that time and somehow managed to take a 3rd place. Then next year we had one more interesting trip to Cannes, France, again to EYGC. That time I took 2nd place and went to World Youth Go Championship to Shanghai, China, where I somehow managed to take 4th place (luckily again, I cut off and killed a big group of taiwanese 5d).
There were many tournaments. Most notable success in adult category were 2nd place on European Go Congress in Finland, Tampere (2010) and 3rd place in Bordeaux, France (2011). And of course, becoming a 5th European Pro in 2016 in Baden-Baden, Germany.
I work as a programmer but Go is my interest. I play on Tygem on weekends, try to study pro games and solve some problems after I come home from my job.
From professional players I like Kim Jiseok and Shi Yue
Ali Jabarin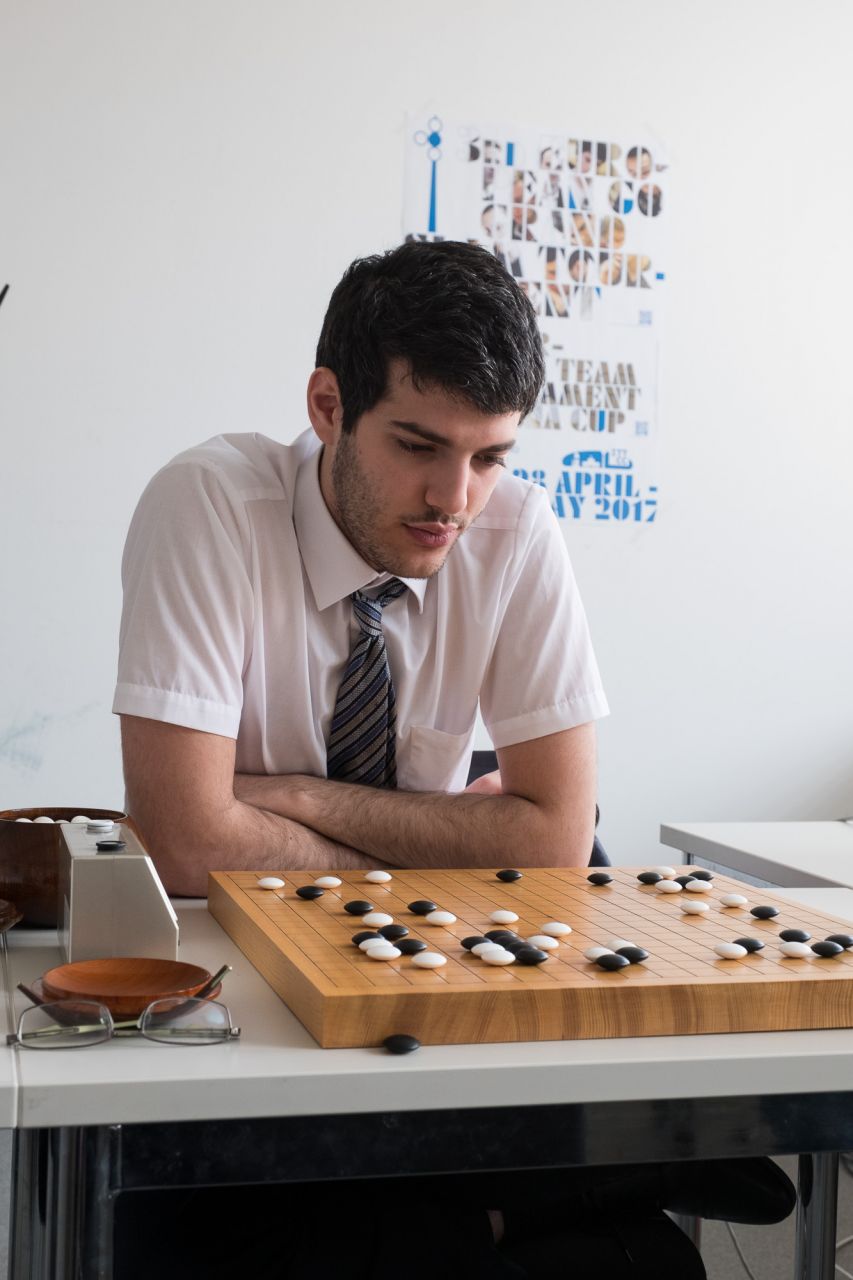 Nationality:
Israel
Rank:
I'm an engineering student from Tel-Aviv, I started playing go 12 years ago when a friend told me about the game, after playing online for a while I started going to tournaments, my most notable achievements were winning the European youth(U18) championship and placing top 10 in the EGC a couple times.
Other than go my hobbies have been playing the guitar(badly), reading (i work on and off in a bookstore) and playing other games like poker.
I hope that 50 years from now i will still be playing this game.
Alexandre Dinerchtein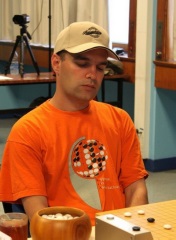 Nationality:
Russia
Rank:
I started to play Go in 1986. I was 6 years old and my father (10 kyu) was my first teacher. For the several years I was playing both chess and go, but from the age of 10 I gave up chess and started to learn Go more actively with a new teacher Valeryi Shikshin, 4 dan and his students. I was very fortunate to be living in Kazan, because it was the capital of Russian Go. There were so many top players around me : Ivan Detkov 6d, Valeryi Solovyev 6d, Ruslan Saifullin 6d, Rustam and Nail Sahabutdinov both 5d, Alexei Vasilev 5d and Roman Gataullin 5d. They kindly gave me Go lessons and I owe them a big debt of gratitude.
In 1996 (I already was a 5-dan) Cheon Pung-cho, 7-dan professional from Korean Baduk Association (KBA) invited Svetlana Shikshina (daughter of my teacher) and me to study Go in Seoul. First of all I was really surprised at the level of the Korean children. I was living in one of the largest Go Schools, and there was around 20 students who were both stronger and much younger than me.Later I changed clubs several times, but I was never the strongest player in any of them. I studied Go with Pak Yeong-hun, who was already the strongest Korean amateur (I only beat him once, in 1998), Pak Chi-eun 9p, Yi Chae-ung 6p, Yi Ta-hye 3p, Kang Don-yun 9p, Ko Kun-tae 7p and later, from 2001, with Pak Cheong-sang 9p, Chu Hyeon-wook 7p and Pak Chi-hun 3p. By the time you read this article many more of the children who were training alongside me will have become professionals.
I became a professional in 2002, by the special decision of the KBA with the kind support of Cho Nam-ch'eol 9p, an honorary member of the KBA, and my teacher Cheon Pung-cho 7p. I am probably not the weakest professional here, but to be honest, I would say that there is about 1 stone difference between me and the other new professionals in Korea. Nowadays I am still studying hard to make this difference smaller.
Mateusz Surma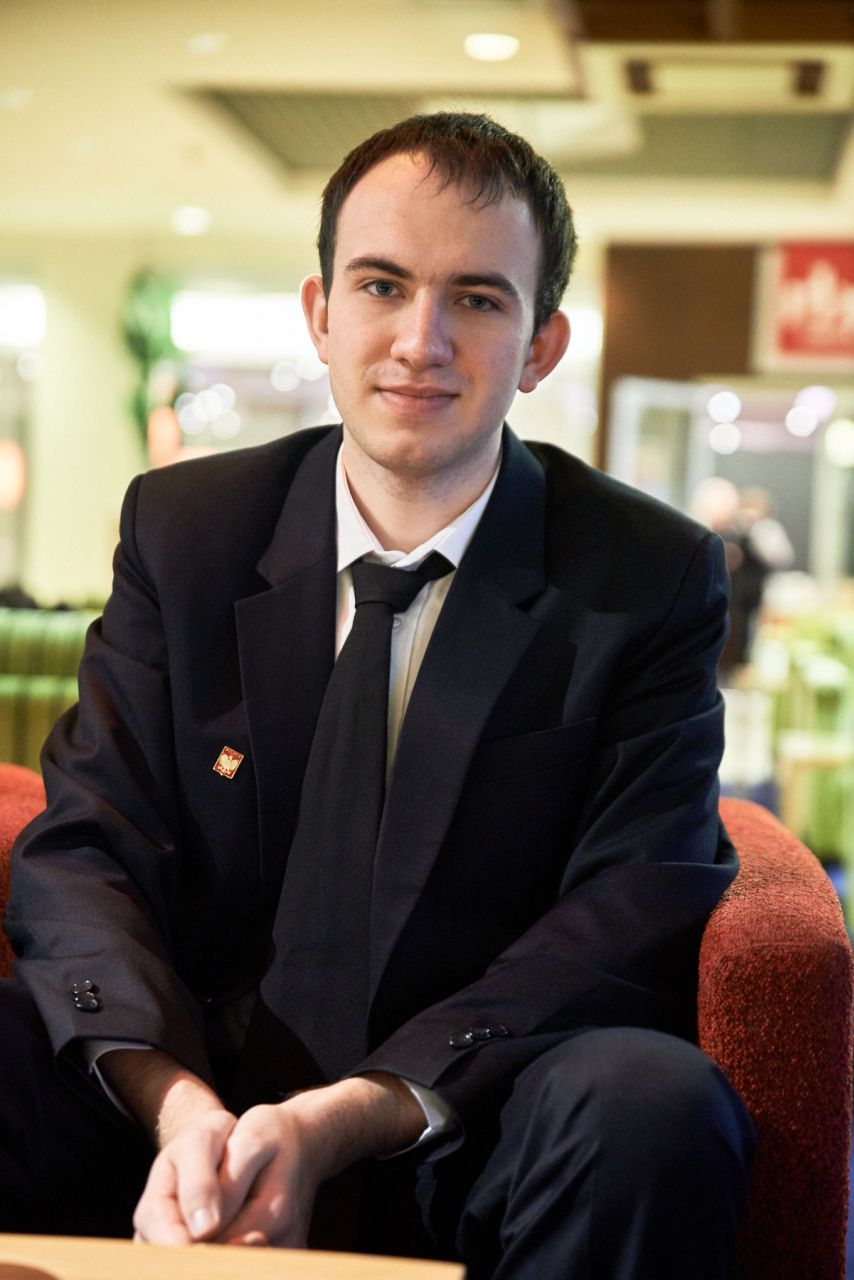 Nationality:
Poland
Rank:
My name is Mateusz Surma. I was born on 3rd September 1995 in Rydultowy in the region of Silesia in Poland.
I started to play Go when I was six and half. My dad taught me.
In years 2009-2013 I was training Go in South Korea at schools: King's Baduk Dojang, Yang Jae-Ho Baduk Dojang, Choong-Am Baduk Dojang. I spent there altogether 2 years and 5 months. In Poland in the middle school (Gimnazjum nr 1 w Rydultowach) and the high school (Liceum nr 1 w Rydultowach) I had an individual study path. So, I would be training in Korea for 3 months, then go back to Poland and study for school at home. In the middle and high school I had one exam per subject after every term.
In 2014, after passing "matura" (an equivalent to A-level, SAT, Abitur, etc.), I managed to qualify to study at the Faculty of Aeronautics and Space Technology at Rzeszow University of Technology. I was about to go to pilotage (as the specialisation), but…
Go hit me again.
Sixteen people among amateurs with the highest Go rating in Europe were invited for the PRO qualification tournament to Pisa (Italy) in March 2015. I was among them, so I went there, managed to win this tournament and I've become the first Polish player with the PRO title.
I've finished the first year at the university. Even though I had one of the highest average grades at the faculty and pretty high chance to get to pilotage, I took one year off, because I was invited to Beijing to study Go at Ge Yuhong Weiqi Academy. I've been training there for 3 months so far (September – December 2015).
Probably I won't come back to my university studies, because I realised that Go – the oldest and most difficult board game of the world – is what I'm going to stay with.
Some of my biggest achievements are:
1st place in the European Professional Qualifications and obtaining PRO title as the first Polish player in history (2015, Pisa, Italy)
2nd place in the 1st European Grand Slam (2015, Berlin, Germany)
2nd place in the 2nd Silk Road Tournament (2015, Xi'an, China)
2nd place in the 1st European Professional Championship (2016, St.-Petersburg, Russia)
In 2014 and 2015 I won the Polish Championship.
Andrij Kravets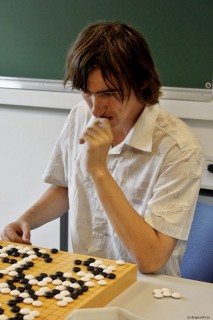 Nationality:
Ukraine
Rank:
1999 – started to play
2002 – 1st place, Youth Go Championship in category under 12, Prague
(Czech Republic)
2006 – Become 4 dan
2008 – Become 5 dan
2008 – Represent Ukraine in 1st World Mind Sports, Beijing (China)
2010 – 2nd place in Ukrainian Championship (High League), Kyiv(Ukraine)
2011, 2012, 2013 – third place in the European Team championship
2012 – Become 6 dan
2012 – 3rd place in 5th Shusaku Cup, Targu Mures (Romania)
2012 – 3rd place in European Iwamoto Memorial, Amsterdam (Netherlands)
2012 – 1st place In Ukrainian Championship (High League), Kyiv(Ukraine)
Cristian Pop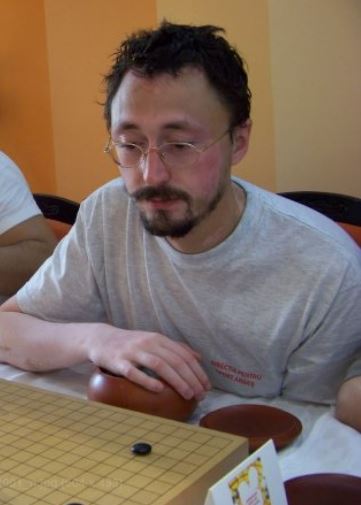 Nationality:
Romania
Rank:
My name is Pop Cristian. I learned go in high school when I was 14-15 years old from a math teacher who, at that time, was 1D. My Go partner from the beginning was Catalin Taranu who is now 5D Pro in Japan. So we started to play go all day long, soon becoming stronger than our teacher. A few years later, we moved to Bucharest to study at university, there, of course, we kept playing Go, turning our room on campus into a Go club. Almost all strong Romanian Go players today were students too at that time. Almost all of us were so crazy about Go that we didn't go to university too much.
Dusan Mitic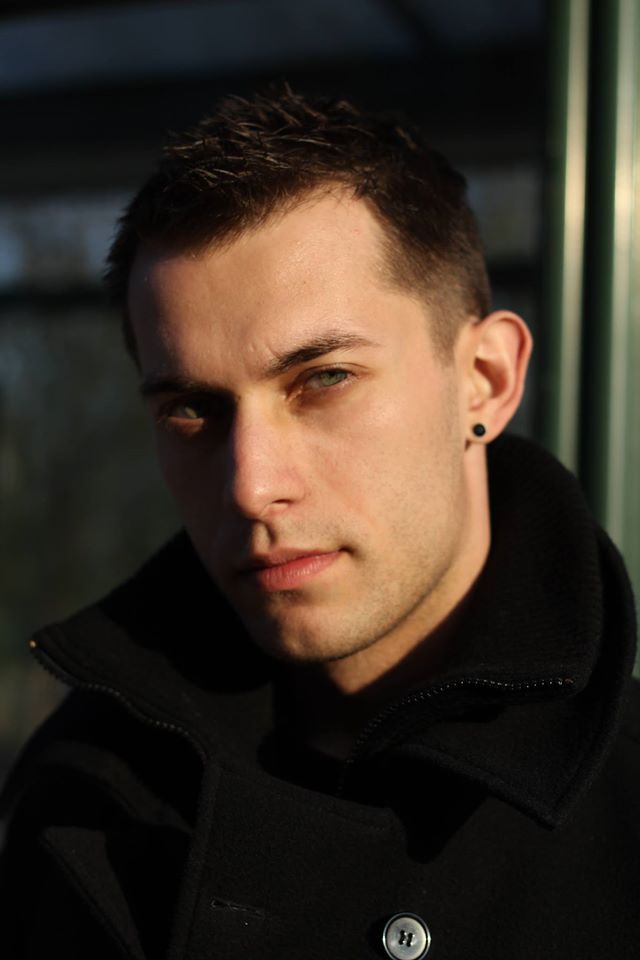 Nationality:
Serbia
Rank:
Hi, I'm Dusan. I started playing Go when I was 1.5 years old. My father (4d) taught me. In about 2 weeks I started giving him 4 handicaps
daily. After some time I reached 6d, it was hard 10 days of studying. About my most notable achievements you can read in newspapers or
watch all those documentaries.
Besides go, I am an artist. I painted Mona Lisa with deadly accuracy. On the weekends I go sky-diving… blindfolded.
For those of you with serious interest (or no sense of humour), I asked my PR-assistant to write a more serious description of me. Here it
is:
Dusan started playing Go when he was 6 years old – his father taught him and his brother. Since then, he progressed steadily and
has reached the rank of a 6 dan. His favourite number is komi. Although he had some breaks from Go, the pure depth and endless
possibilities in Go made him always come back to the game.
What motivates Dusan to play Go is the feeling that he improves. This is not a steady improvement, but rather a sudden realization
that his abilities got better. The stronger he is, the more time he needs for this realization to happen, so he continues studying and
believing in practice. His favourite ways to study are reviewing professional games and playing with his idol, Ali Jabarin.
Dusan is also very active. He plays basketball, enjoys running in solitude, dancing, swimming, and, of course, sky-diving
blindfolded.
Lukas Podpera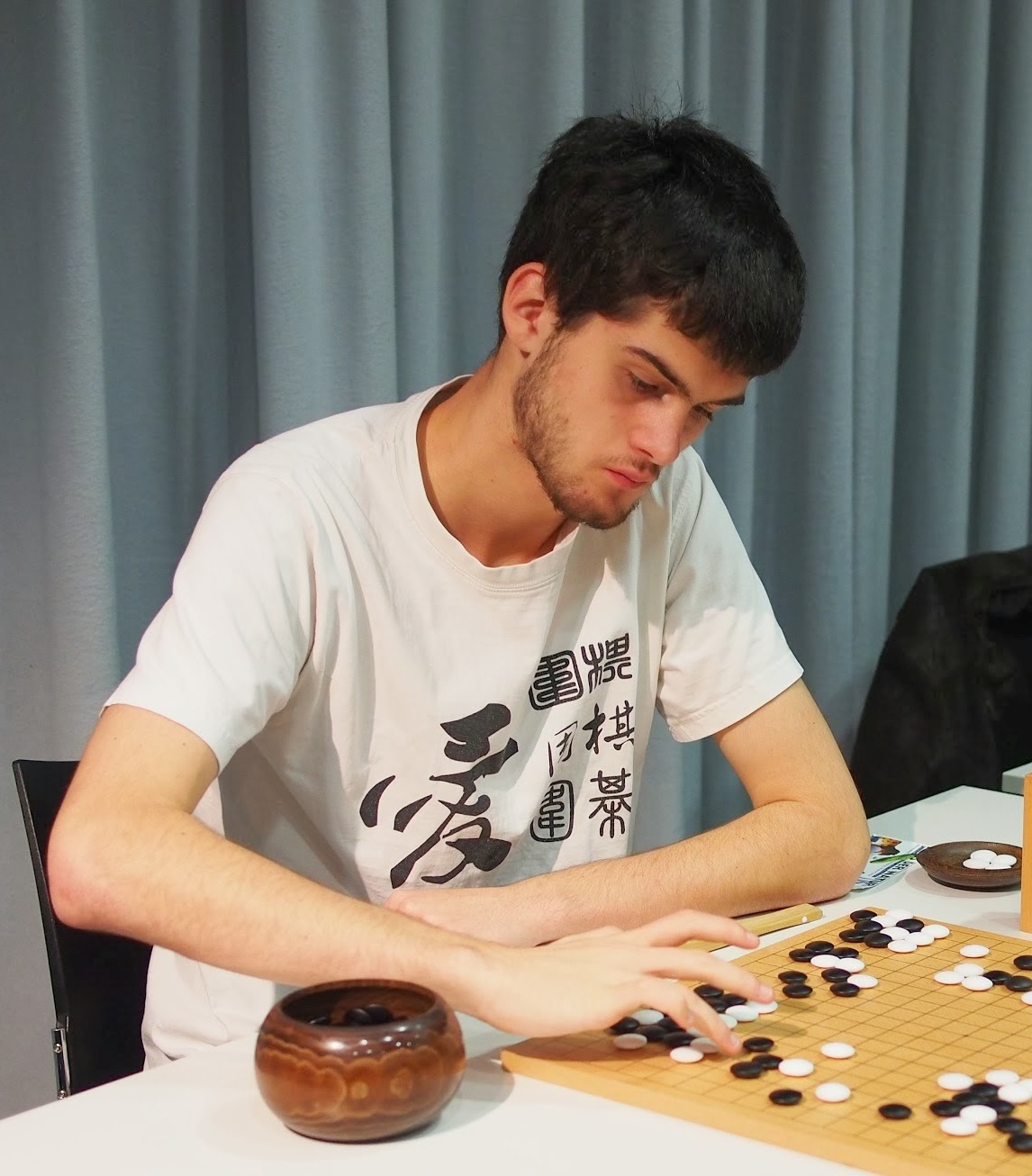 Nationality:
Czechia
Rank:
I learned Go from my father at the age of 7. Soon after that, Go became the main part of my life. Except Go I also do cycling or playing football.
I got promoted to 7-dan recently. I have been studying Go few times in Asia. My biggest experience was half a year stay in Beijing in 2014/2015, which could happen thanks to CEGO and Ge Yuhong Go Academy. Still I'm aiming for my dream to become a pro.
My best results:
Czech Go Baron 2015
Czech Champion 2013
2nd places on Brno International Tournament 2013 and 2015.
8th place on European Championship 2014.
European Youth Champion U20 2012 and 2014
European Team Chmapion 2013
6th place on World Amateur Championship 2014
6th place on World Youth Championship 2010
Grigorij Fionin
Nationality:
Russia
Rank:
My name is Grigorii Fionin. I was born on 13th February 1999 and live in Saint-Petersburg. Became interested in Go from 5, learned and played in local club Go-Dokan and with Chinese tutor Yilun Yang 7pro. After getting first good results on tournaments increased interest in developing in Go. My best achievements are: 1st place in Championship of Russia (u16) 2014, 2nd place in European Youth Go Championship (u16) 2014, 1st place in the Japan Ambassador Cup in Russia, 1st place in championship of Saint-Petersburg 2015.
Viktor Lin
Nationality:
Austria
Rank:
I am a 25 years old student living in Vienna. I speak Austrian German, Austrian English and Taiwanese Mandarin, and I'm currently learning French.
When I was around 12 years old, I found the Manga Hikaru no Go. My father happened to know this game, so he taught me Go, with the same board we used to play Gomoku with.
Today I am part of the Austrian Go Federation team as their general secretary and also a KGS junior admin. Since 2014 I'm involved in the creation and organisation of the
EGF Academy
Notable achievements: Austrian champion 2008, 2009, 2010 and 2013, 2014 and 2015
Tanguy Le Calvé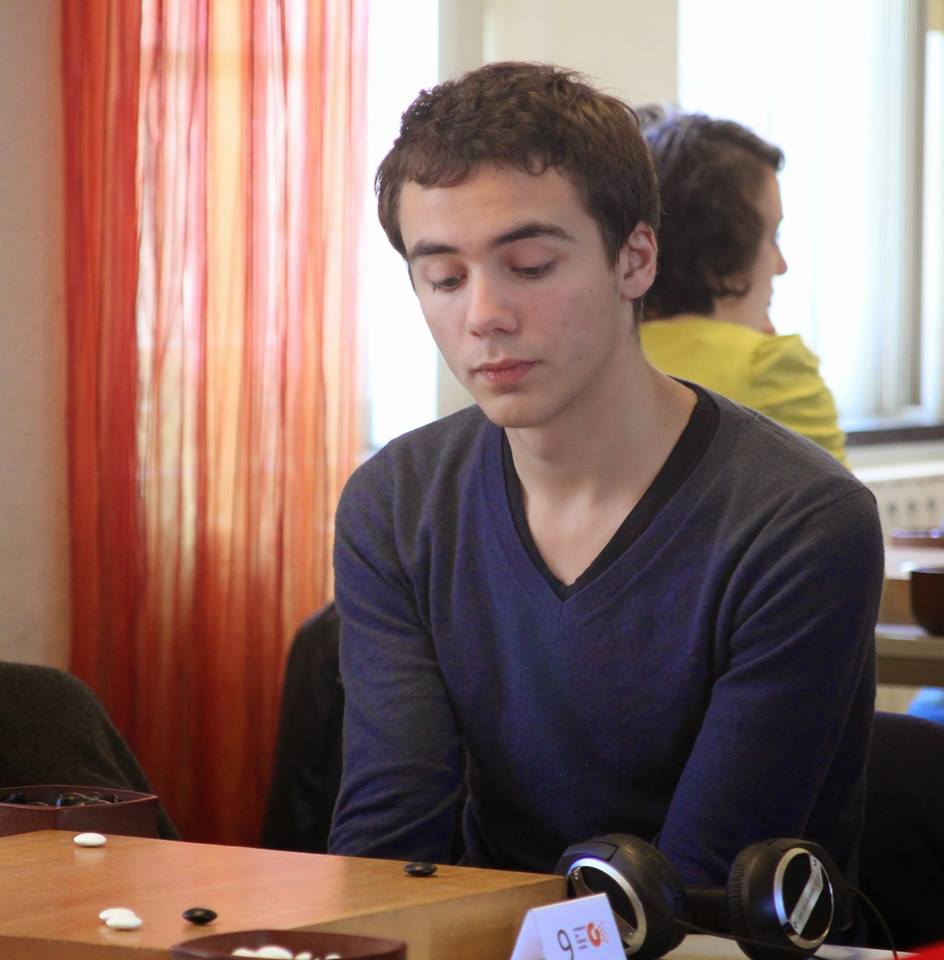 Nationality:
France
Rank:
I started go at the age of 12, after reading the first tome of hikaru no go, I figured out I had a goban in my room for all that time without knowing what it was…I learnt the rules on internet and played a lot there, before going to the go club of my city, Nantes.
I participated to a lot of tournament in France, and more recently in Europe.Best achivements : 2nd at french championship 2012, 1st ex aequo at Amsterdam tournament 2015, 2nd Wien 2015, 5 times youth french champion
Cornel Burzo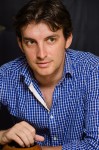 Nationality:
Romania
Rank:
My name is Gheorghe Cornel Burzo and I was born may 3rd 1980 in Bistrita, a small town located in the north of Romania.
I came across the game of Go for the first time at age of 10 when my grandfather bought a Go game set for me and my 2 brothers as a X-mas present but we couldn't really understand the rules from the flyer inside the box so I found the game boring and quit after trying a few 9×9 games..
Few years later I moved with my family in a bigger city Baia Mare also in the north of Romania and in 1993-1994 I started to join a local Go club which was ran by a 2kyu physics teacher Florin Berciu and once I got to learn the rules correctly I found the game fascinating and addictive and since then I took part in 220 go tournaments worldwide since 1996. You can check my player stats
here
.
Among the numerous tourneys played in Europe, Usa and Asia I can mention a few notable results such as winning the National Championship in Romania in 2004, 2011, 3rd and 4th place in the European Championship in 2003, 2010 respectively and 5th place in the World Championship in 2008.
As a recent tourney success I won the British Go Congress in march 2014.
I got promoted to 6dan player egf in 2003 and besides playing many tournaments I've been very active as an online player on servers like IGS, KGS, since 2000 when I also started to teach online which is pretty much my main job. I am also studying pro games and playing often on tygembaduk and wbaduk servers.
My hobbies are tennis, ski and poker !
Nikola Mitic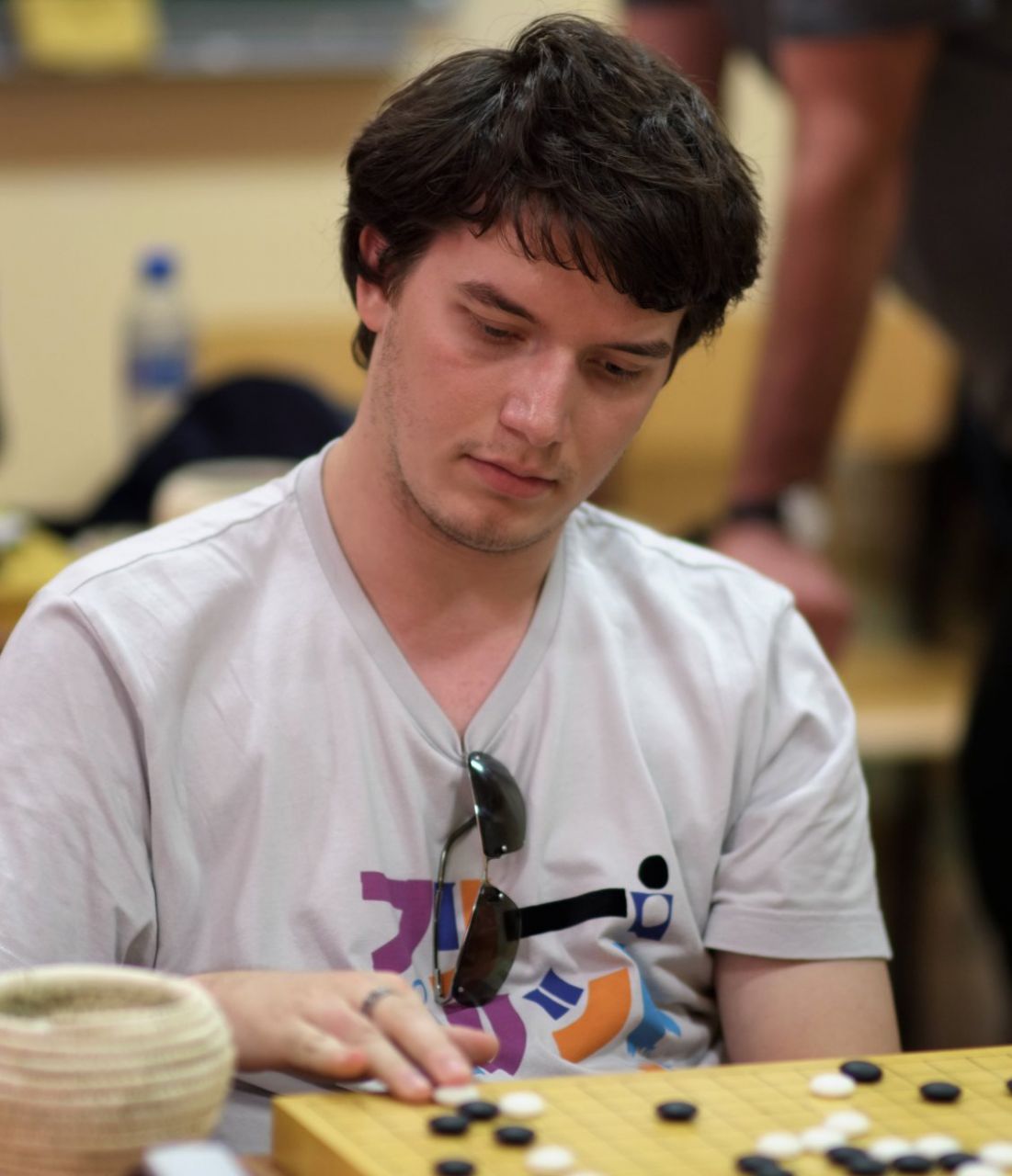 Nationality:
Serbia
Rank:
Hello, my name Nikola Mitic and i come from Serbia. I was taught GO by father when i was a kid , and although i wasn't very serious at start about it i was enjoying it. Later i started going to tournaments and starter playing competitively. I have also studied GO in Japan for more than 2 years as an insei. Now i am in Europe again and hope to compete at the highest level here. My hobbies are video games and reading.
Dmitrij Surin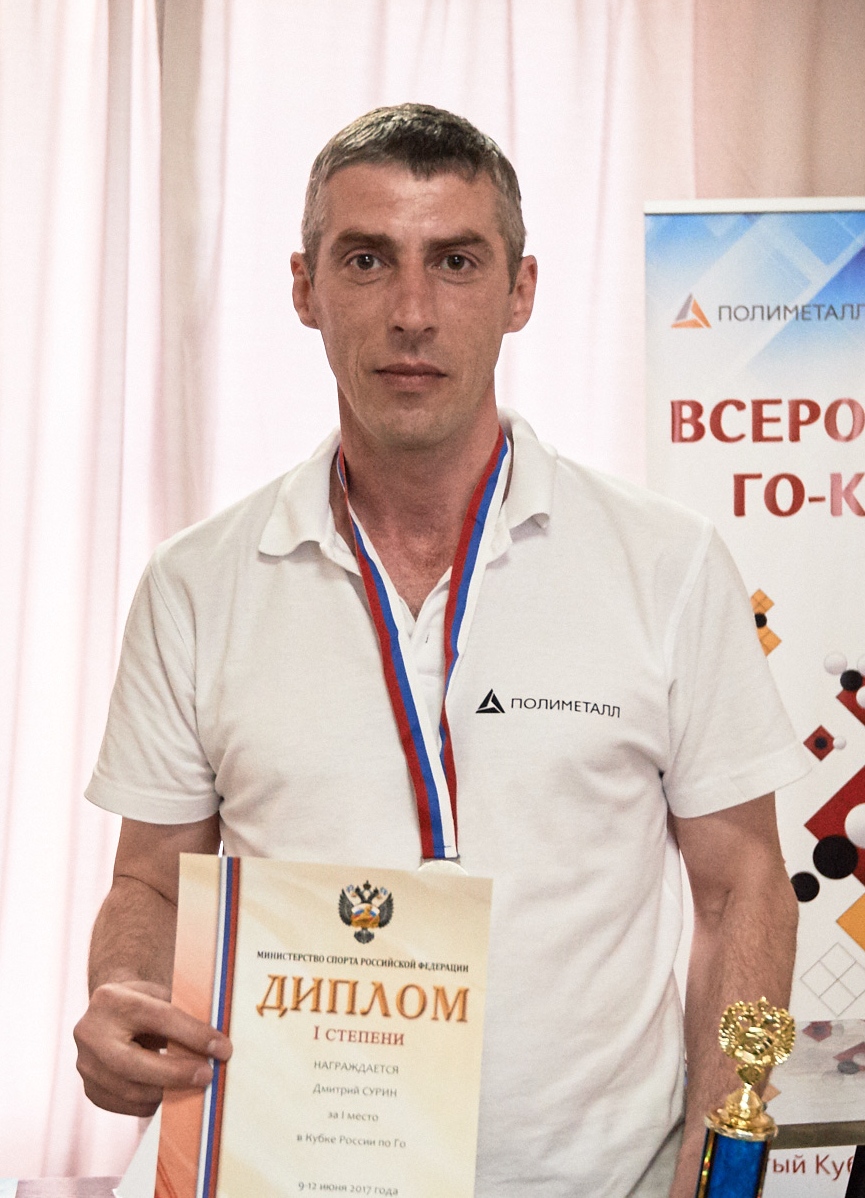 Nationality:
Russia
Rank:
Russian National Go Championship 2002, 2004, 2008, 2012 – 1st place.
Russian Pair Go Championship 2007, 2008, 2009, 2015 – 1st place.
Russian Team Go Championship 2006 – 1st place.
European Go Championship 1999, 2000 – 3rd place.
European Team Go Championship 2005, 2007 – 1st place.
Pandanet Go European Team Championship 2011, 2012, 2014 – 1st place
European Pair Go Championship 2007, 2008, 2009, 2010 – 1st place.
Rob van Zeijst

Nationality:
Netherlands
Rank:
Dragos Bajenaru
Nationality:
Romania
Rank:
I have been insei for a year in Tokyo between 1997-1998 with Kobayashi Chizu as teacher.
Working as a computer programmer for the past 10 years.
My biggest achievements by far are my two kids – Stefania and Victor.
In the future I am looking to improve my Go and to enjoy playing more tournaments.
Dominik Boviz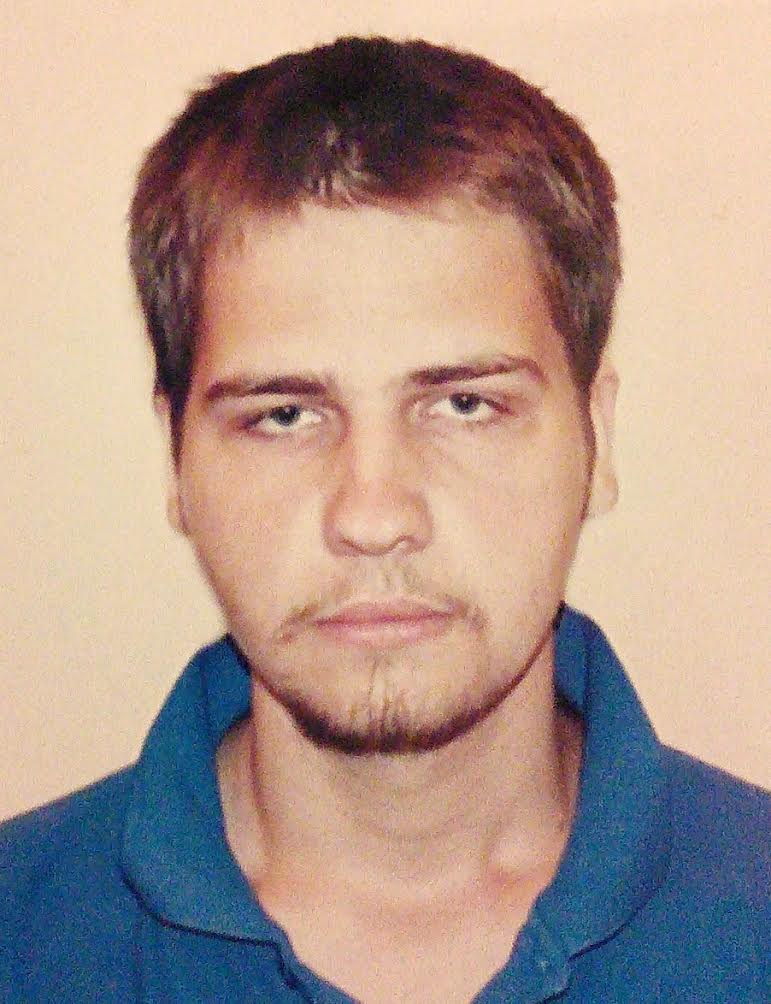 Nationality:
Hungary
Rank:
21 years old from Hungary. Yet living with my parents in the city of Székesfehérvár, in the future moving to Budapest and trying to build the hungarian go life better and bigger. Go is definitely the most important thing in my life, i am going to make my living from it, teaching and playing tournaments, probably staying poor in terms of money, and rich in terms of important things. Still hoping to find regular opponent for playing real go, leaving the online clicking contest forever. Studying a lot of pro games, joseki, fuseki, planning to study tsumego shapes to know the solution, trying to make my knowledge as big as possible, not solving a single tsumego. Besides go, i love to play tennis, listening to music, most importantly to the songs of Heaven Street Seven. Watching the original four movies of the Pirates of the Caribbean over and over again, which is probably my biggest inspiration for both life and go.
Timur Sankin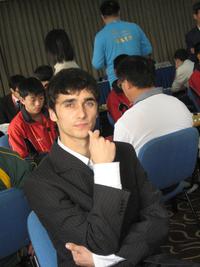 Nationality:
Russia
Rank:
My name is Timur Sankin. I am from Russia, Izhevsk city. I started playing Go at 6. My first teacher was Belyaev Jurii 3 dan, Kansai Ki-in. Also I studied Go in China by Li Liang 5 pro. They are Great Teachers!
My best Go results: European Team Go Championship 2005 – 1st place, Russian National Go Championship 2013 – 1st place.
Now I live in Moscow and partly work as Go teacher in my club – Leader Go. Don't worry guys, I am not a dangerous competitor, but my students are!… ;)
Lukas Krämer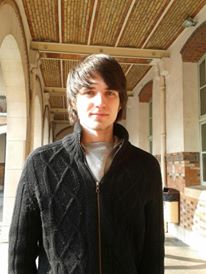 Nationality:
Germany
Rank:
I am a 24 years old student living in Bonn. I speak German, English, a little French, studying Mandarin at university, and I'm studying
Japanese by myself.
When I was around 14 years old I read the Manga Hikaru no Go. Later I found a way to play on a Manga website and played a game against the
that time German Champion Christoph Gerlach. Eventhough I lost I was motivated to try again as I learned something. Since that time I
played on KGS.
My major achievements are propably winning the German youth Champion title from 2008-2010, the German Championship from 2013-2015, and
becoming 8th place at the EGC 2015. Also a great thanks to CEGO who let me take part in their Go training from 15.09. until 28.02.14 in
Beijing. I am convinced that it in long term helped me a great deal. Also I noticed that I just played my 100th tournament (from these
listed in the EGD) so far. I always had and still have the aspiration to become pro, but no matter what happens in this tournament (with
great respect to my many strong rivals) I am aiming to become stronger in future and continue my life with Go.
Stanislaw Frejlak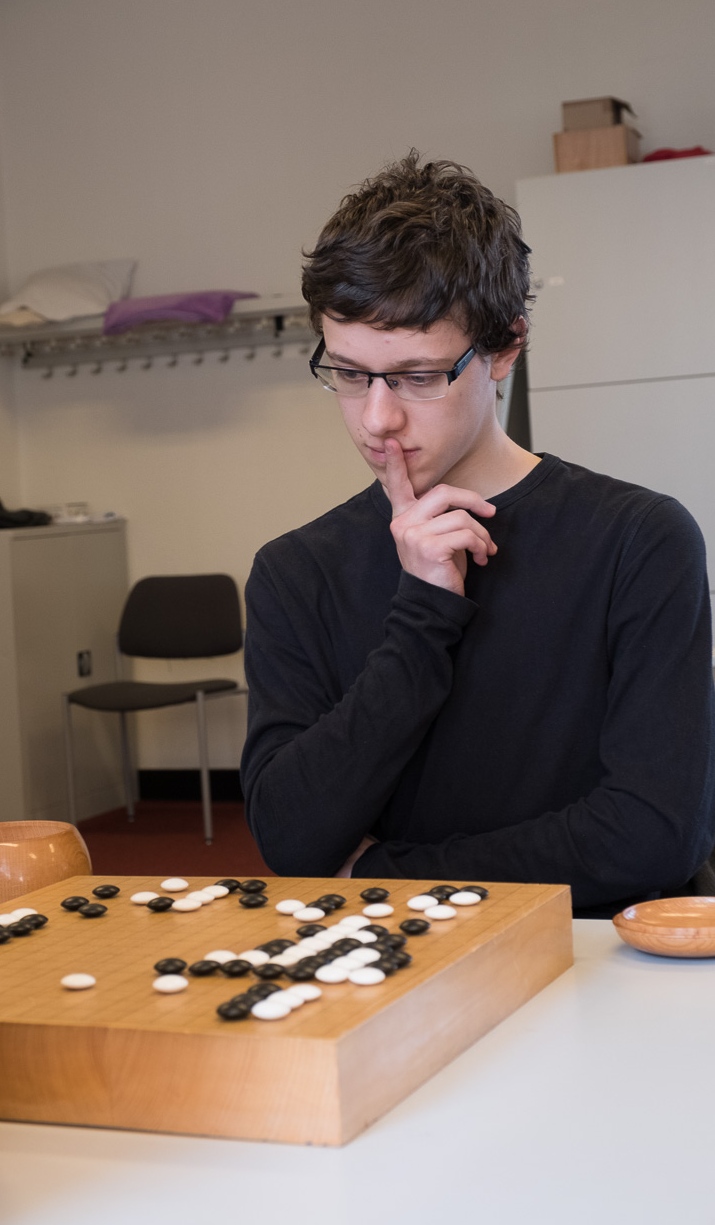 Nationality:
Poland
Rank:
I started to play go in 2002 at the age of 6. My dad tought me. In 2012 I reached 4 dan and won Polish Championship. In 2015 when I finished my high school I started treating go more seriously. I joined EGF Academy and also studied on my own. Also I started to study maths at the Univeristy of Warsaw. Thanks to CEGO generosity in 2016 I went to Beijing to study at Ge Yuhong Go Academy. I stayed there for 8 months in total.
Johannes Obenaus

Nationality:
Germany
Rank:
Oscar Vázquez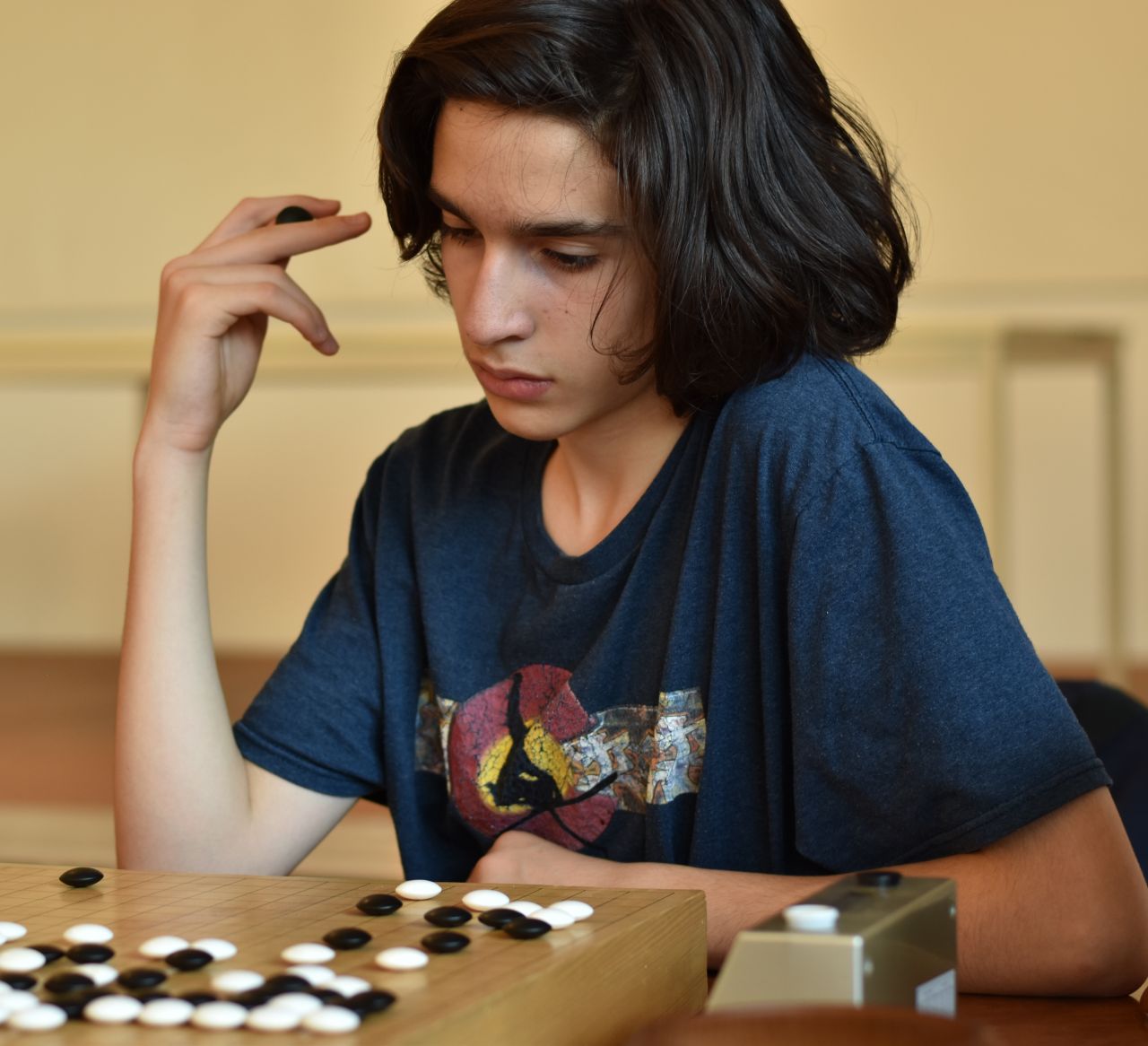 Nationality:
Spain
Rank:
I started to play go when I was six (eight years ago), and I was very engaged by the game. I used to play as much as my parents let me, and I improved to about 4k by the time I was seven. However, go remained for a long time more of a hobby to me than anything else, and when I got stuck at 3k for something like two years I got quite discouraged, playing only the occasional game. I got interested in go again when I hit a sudden breakthrough to shodan after starting to take lessons with Alexandre Dinerchtein (after 4 years of weekly lessons I still don't know if I misspelled that). Shortly afterwards I heard about the new CEGO programme, and I got really motivated to train in China. Finally I got the fantastic opportunity study in Beijing, and I felt like I improved tremendously there. Since I came back to Europe, I'm surprised at some good results I'm having and I'm really pumped to (get) destroy(ed by) some pros in this championship ;)
Apart from go I'm an enthusiastic if rather incompetent Lee Sin main and I'm really into music and following US politics: a rather hilarious/depressing field of interest.
Rules of the European Go Championship
11/06/2016 – V13 – after first implementation at Liberec & new system for 4th round
European individual Championship System -ECS (2016 onwards)
1. Selection of players:
24 top European players (passport of EGF member country required) will participate in the event. They can be either amateur or professional players.
The players qualify for participation in order of their best achieved EGF-ratings within last twelve months (June 16th of a previous year – June 15th of a current year), as given in the EGF rating database by June 15th, before the EGC.
Only players with a tournament-result in the last twelve months (16th of June of a previous year – 15th of June of a current year) documented in the EGD will be taken into account.
From 2016 onwards:
a) Top 8 of previous European Championship (EC) b) One wildcard for the organizing EGC country, minimal EGF rating 2350 c) One wildcard for the EGF to be decided by end of June, minimal EGF rating 2350 d) 14 players from EGD (top rating June 16th , previous year – June 15th , current year, at least one tournament in the EGD within the same period.
Unused wildcards increase the number of players from the EGD
2. Registration procedure:
Players who want to play the European Championship have to preregister for the EC latest till June 15th before EC as part of their registration for the EGC.
22 EC participants will be selected from the preregistered players and based on the results of previous EGC in the second half of June.
The decision how to use the 2 wildcards will also be taken by the end of June.
End of June, EGF will publish the names of the 24 players qualified for the EC in an appropriate way.
All 24 players have to confirm on Friday or Saturday (1st day of the EGC) at the venue of the congress that they still want to play the EC. If not, next players on the list of eligible preregistered participants will replace them.
3. Organisation:
Championship modus:
4 preliminary rounds with Mac Mahon system.
All 24 players start with the same Mac Mahon score. This start, Mac Mahon score, is the same
like the top-bar Mac Mahon score of the EGC main-tournament.
3 rounds play-offs for the top 8 players after round 4, all games of the seven rounds are played under the same rules as in the EGC main Tournament with time limit 2.5 hours basic time + 1 minute Byo Yomi (3 times)
In each preliminary round, the players are ordered according to :
1) number of wins, 2) entry EGF rating as of July 15th before the European Championship , 3) lottery
The players with two lost games in the preliminary rounds leave immediately the European Championship and may continue playing in the main EGC tournament.
After the 3rd round, the players with 3 wins get a bye and they qualifies directly for the play-offs and they will play one round in the main EGC tournament instead. One of the 3 players with 2 wins in the first two rounds will also get a bye following a draw and qualifies for the play-offs
All the 4 players getting a bye for round 4 are allowed to play in the main tournament instead.
After round 4, the Top 8 players continue the European Championship as a knockout tournament:1-8, 2-7, … etc they will paired according to the chart here below included.
There is no need to define 5th to 8th positions. Hence, the players may play the weekend tournament if they wish so. Only semifinals, the games for 3rd place and the final, are played over the weekend.
All games excluding those played in the semifinals and finals count for the EGC main Tournamen as well.
Pairings:
Pairing of players in the preliminary rounds 2,3 and 4 with the same number of wins is done according to their ordering, folded system (the top player with the bottom player etc).
for the 4th round, only 8 players as 4 other players get a bye after round 3
Championship Schedule:
5 rounds played during the main EGC tournament on the first week
2 extra rounds played on Saturday and Sunday (2nd week end) – semi-finals and finals.